The total overseas revenue of Chinese mobile games surged over 40% to $2.6 billion in the first half of this year, with downloads climbing 36% to 1.5 billion, according to app market data provider App Annie.
In the U.S., the largest overseas market by in-app sales for Chinese gaming firms, Tencent Holdings Ltd.'s shooting game "PUBG (PlayerUnknown's Battlegrounds) Mobile" and NetEase Inc.'s "Rules of Survival" ranked first and third by downloads out of Chinese games.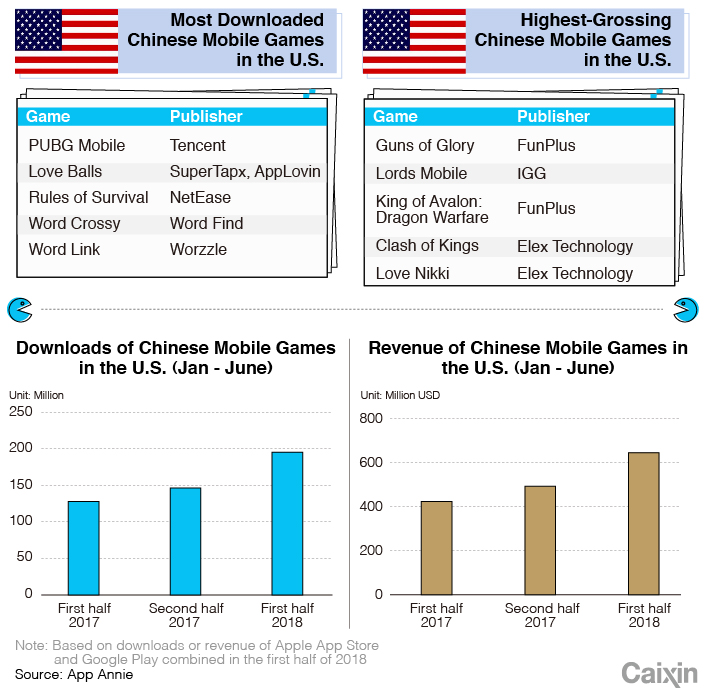 Whereas in Japan, the second-largest market, NetEase's survival game "Knives Out" was both the most downloaded and highest-grossing Chinese game. In South Korea, the Tencent shooting game was the most downloaded Chinese title.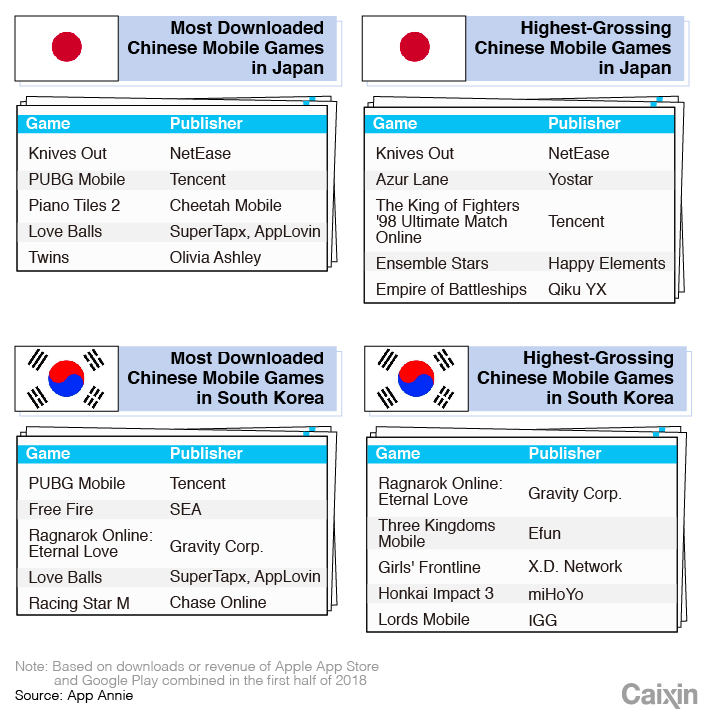 In addition to the traditionally popular action games, puzzle games from smaller Chinese companies have gained traction. For example, "Love Balls" by SuperTapx and AppLovin, was ranked second out of Chinese games in terms of downloads in the U.S., and fourth in Japan and South Korea, according to App Annie.